I am linking up today with Kelly's Korner SUYL, How to Find A Job.
I want to give my tips on working from home. While I don't make a ton of money, I do like the little bit I do make and the sense of purpose it gives my blogging.
1. Getting started
Start a blog and write about what you love. I love my family and I have a passion for crafting. I start with that and go from there. Project Life was a great scrapbooking project for me. It gave me a weekly blog topic and a way to record our family memories on a regular basis. Find something you love and can see yourself sticking with.
2. Affiliates
Look for relevant affiliates. I joined
Avant link
a few years ago. It provides a commission for each sale I generate. I use it for
TwoPeas scrapbooking
to tie in with my layouts. I also recently joined their program for
Steals.com
, which has a daily scrapbooking deal as well as regular deals.
Another
great affiliate program is Shareasale
, they cover
Simon Says Stamp
,
Scrapbook.com
and
One Kings Lane
.
You can basically just show how you use products and provide links to buy in your post, which is what I do. You can also just put out links on social media letting people know about sales or deals through Facebook and Twitter.

3. Ads
I signed up with BlogHer recently. I get paid a few dollars each month in ads. It is not a ton of money, but it is slow and steady. Every once in a while they contact you about special ad posts which allow you to earn several hundred dollars. Those make it really worthwhile.
4. Etsy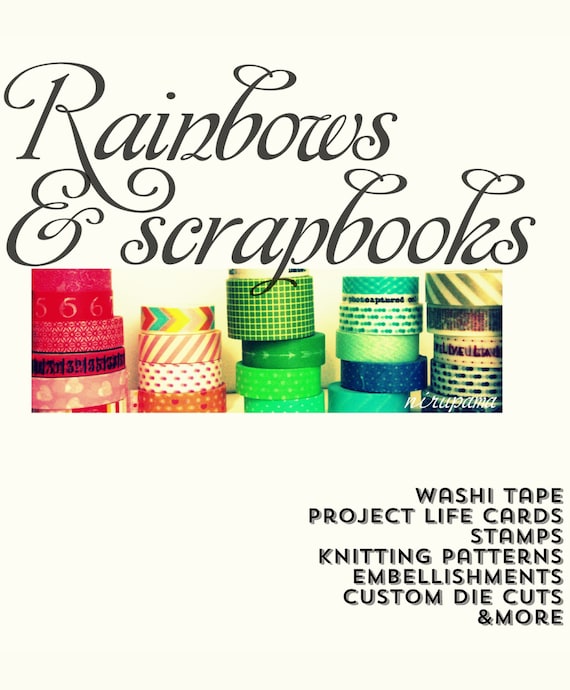 I first opened my shop,
Rainbow
Scrapbooks
, when I started doing Project Life. I sold handmade PL cards at first. Then I added on die cut cards and polaroid frames when I got a cameo. This year I started selling washi tape as well.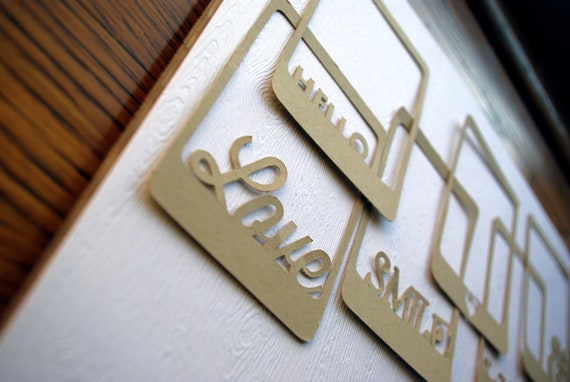 I took a few large custom orders as well recently and think it is something I need to do more often even though it is more time consuming than my regular shop.
I made a set of custom initial polaroid frames for a wedding. I also had a huge order for die cut 12*12 pages and PL cards. I do my own design work, so it was a lot of fun working with the clients coming up with fun and new designs.
I encouraged my cousin to start her
own shop
as well. She has a passion for painting and makes some amazing canvases.
5. Pinterest
Lastly, marketing. I know there are a lot of different ways to market yourself but my favorite is
Pinterest
. I will always be something of an introvert and chatting all day long on message boards or FB just doesn't work for me. I do love Pinterest however. Because my projects are very visual oriented they are very well suited to pinterest.
Here are my top two pinterest tips.
Make your photo vertical.
That's it!
I have tripled my page views with these tips and increased my
Etsy
sales by at least double.
Give these tips a try and let me know if you have questions. I hope this helps.